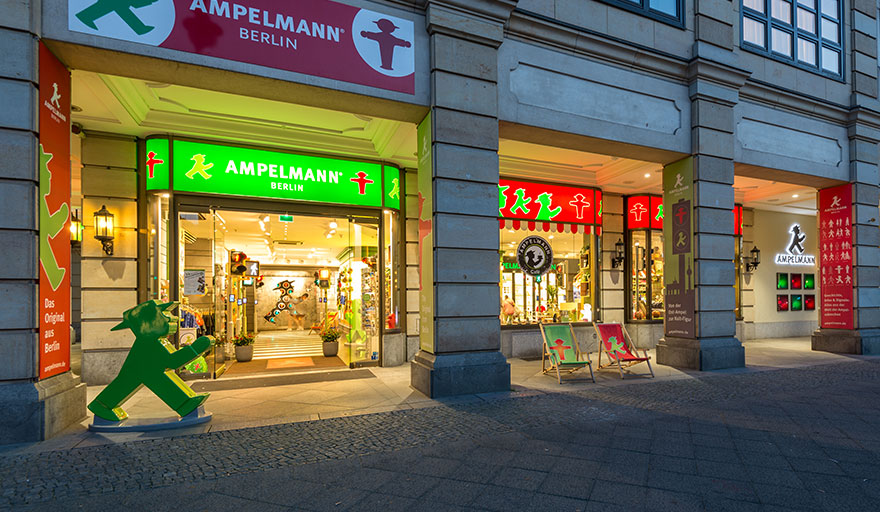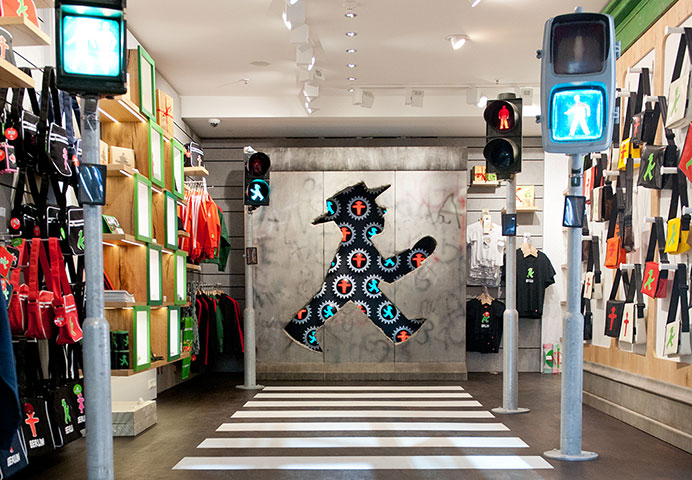 AMPELMANN Flagship Store Unter den Linden
Here was the first traffic light with the original traffic light man!
Developer Karl Peglau saw them glow red and green for the first time on Unter den Linden street.
Our flagship store opened its doors in 2012 and is the largest of the six AMPELMANN shops in the capital. Right at the corner of Unter den Linden/Friedrichstraße we present our complete product range.
In the shop there is coffee, served charmingly and at fair prices - perfect for a refreshment in between.
Sit down and relax on your walk through Berlin in the middle of the traffic light man world.

AMPELMANN Shop
Unter den Linden 35
10117 Berlin
Telefon
+49-30-20-62-52-69

ÖFFNUNGSZEITEN

Montag bis Samstag
10:00 – 21:00 Uhr

Sonntag und Feiertage
13:00 - 18:00 Uhr
David Hasselhoff in AMPELMANN Flagship Store Unter den Linden!
The Ampelmännchen celebrate the opening of the shop with star David Hasselhoff.
He sings his hit "Looking for Freedom" for us in front of the AMPELMANN piece of the Wall.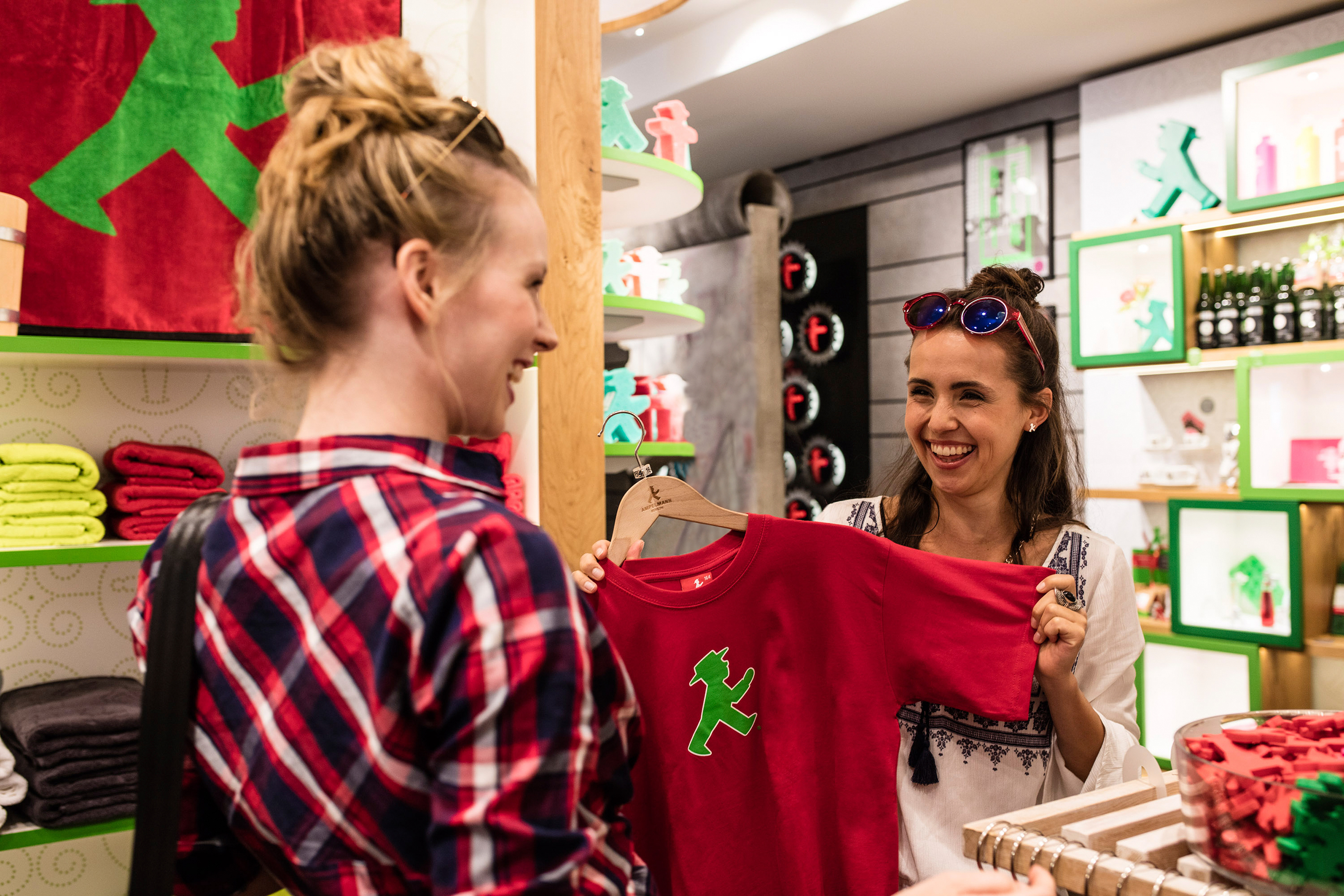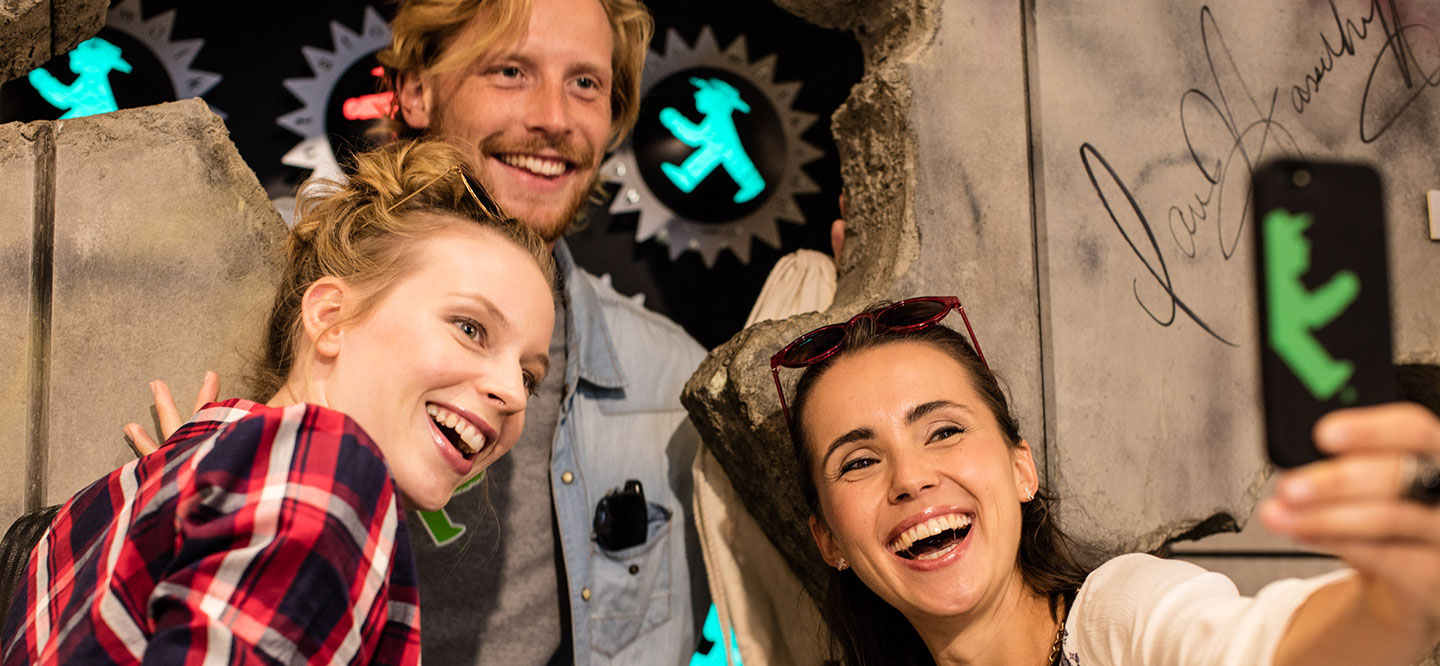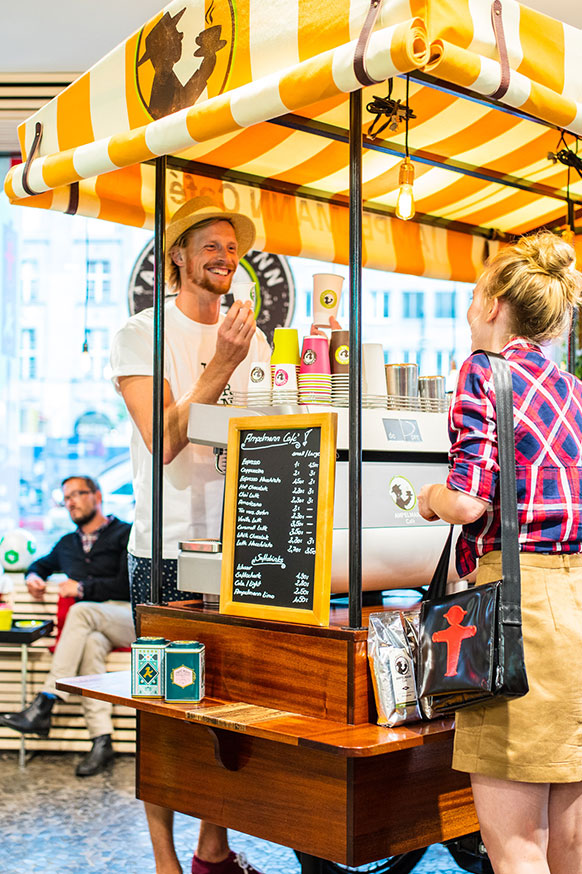 Meet our #teamampelmann!
The shop team makes our six AMPELMANN shops very special. They are there for you 7 days a week/365 days a year, so that you all have a chance to browse through the AMPELMANN world and take a little bit of Berlin home with you.
True multitaskers work in the shops: shopping consultants, AMPELMANN storytellers, Berlin insiders, brand ambassadors and souvenir photographers. They are happy about every single visitor and are happy to help with the selection.

Léa
Shop Manager assistant