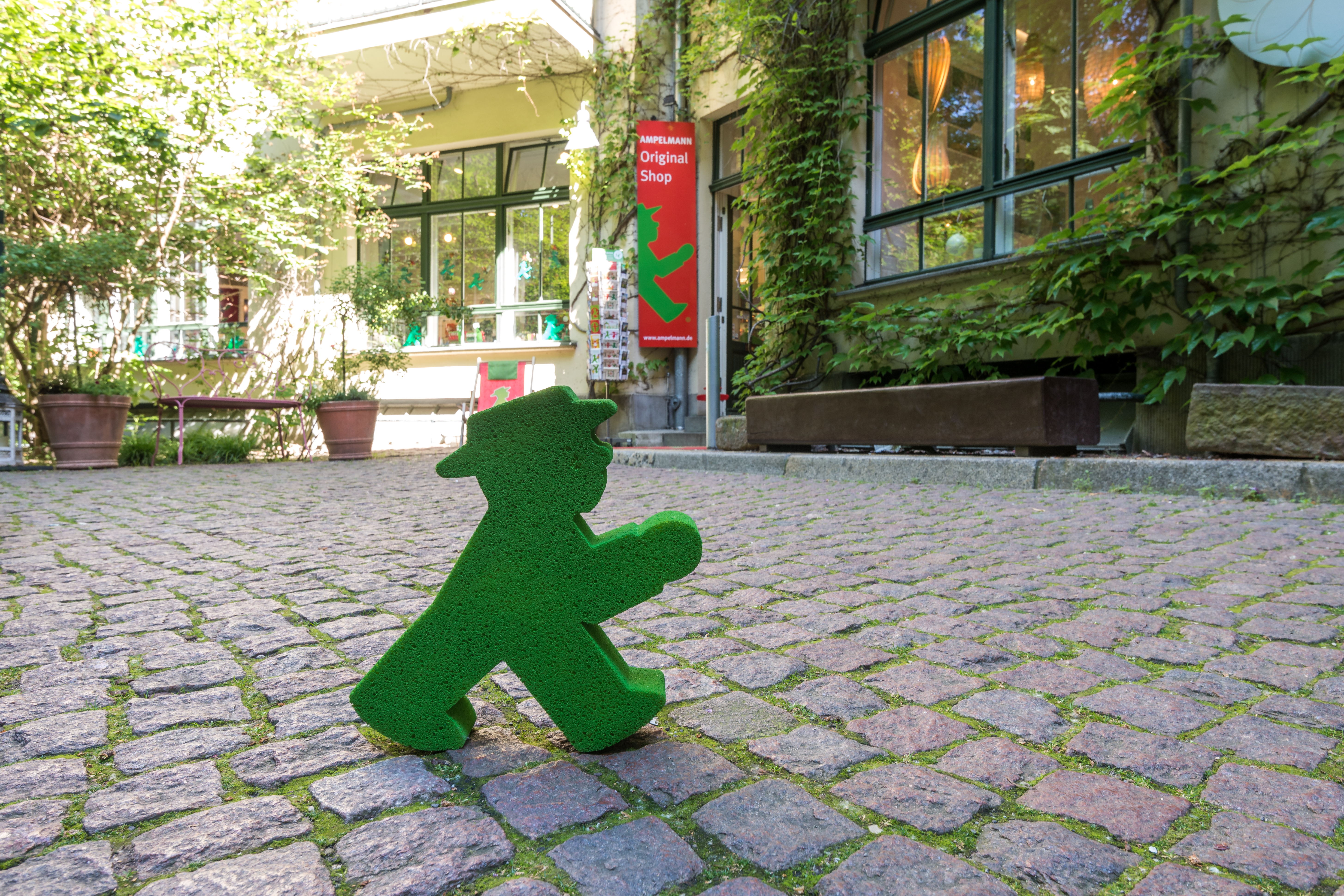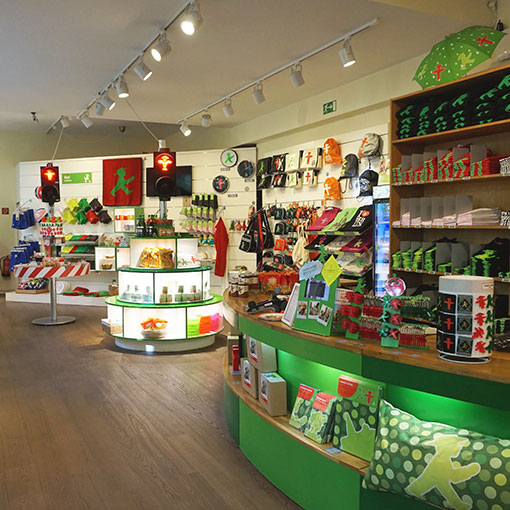 AMPELMANN Original-Shop in the Hackeschen Höfe

---
This is where Markus Heckhausen initially assembled his traffic light man lamps himself.
The first AMPELMANN shop opened in Hackesche Höfe in 2001 – the original.
For a long time, our first company headquarters was located in the beautiful, more than 100-year-old craftsmen's courtyards on Hackescher Markt, which are well-known far beyond Berlin. At that time it was still quiet, the artists and Berlin adventurers came first.
Today, around the Hackesche Höfe, big-city life and lots of culture beckon to be enjoyed: shoes, design objects, special fashion?
Restaurants and international brand shops are lined up in the Hackesche Höfe. In the immediate vicinity there are countless cafés, galleries, original shops with Berlin fashion, jewellery, handicrafts and, legendary, Clärchens Ballhaus or the KW Kunst-Werke Berlin for contemporary art.
Our cozy original shop in the Hackesche Höfe invites you to browse and linger. The shop is located in a sunny inner courtyard of the idyllic ensemble, where you can relax under the trees and find some peace after an intense day - far away from any hectic shopping: So you can relax and immerse yourself in the red-green world of Berlin's traffic light man - ready for everything else .

AMPELMANN Shop
Rosenthaler Straße 40-41
Hackesche Höfe, Hof 5
10178 Berlin

Telephone
+49-30-44-72-64-38
OPENING HOURS
Monday – Saturday
10:00-20:00 Uhr
Sunday und public holidays
13:00-18:00 Uhr
Meet our #teamampelmann!

The shop team makes our six AMPELMANN shops very special. They are there for you 7 days a week/365 days a year, so that you all have a chance to browse through the AMPELMANN world and take a little bit of Berlin home with you.
True multitaskers work in the shops: shopping consultants, AMPELMANN storytellers, Berlin insiders, brand ambassadors and souvenir photographers. They are happy about every single visitor and are happy to help with the selection.