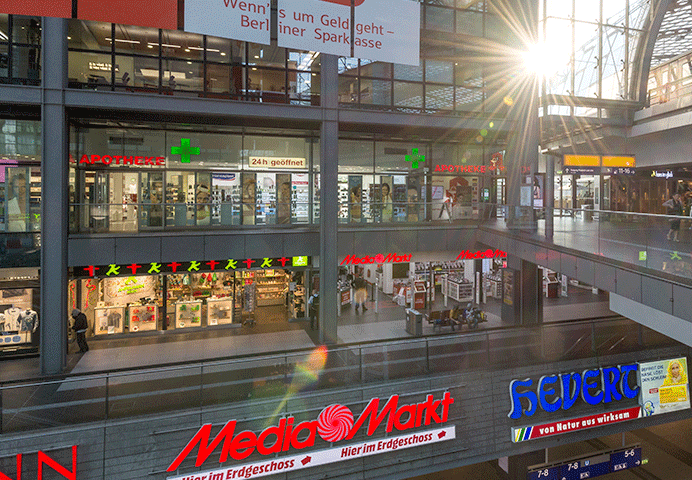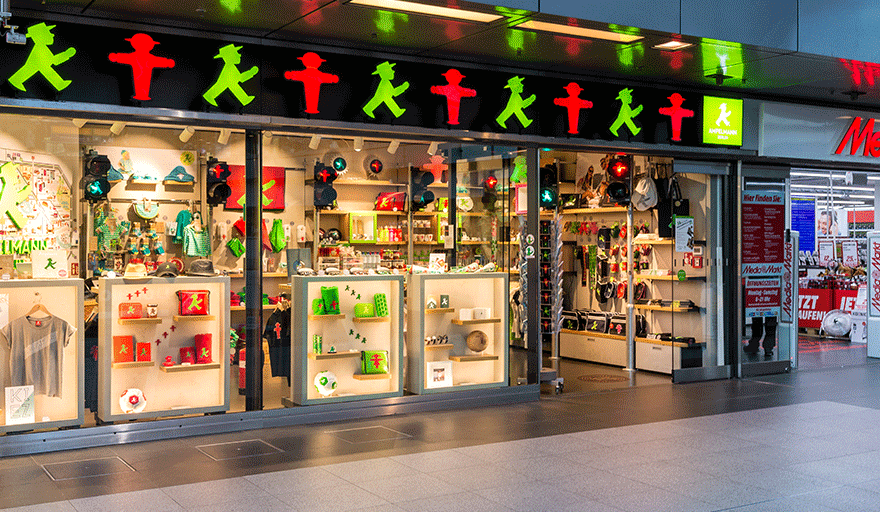 AMPELMANN Shop at Hauptbahnhof Berlin

---
Our new small AMPELMANN shop in the main train station is one of the six shops in the capital and should not be underestimated: At the central Berlin traffic junction we offer a large selection of red and green products, including many useful products for your trip.
While browsing through the colorful world of AMPELMANN, waiting times can be sweetened wonderfully. Here, visitors and Berliners have the best opportunity to buy a traffic light man as a souvenir: simply when changing trains or just before departure. And as provisions there are delicious fruit gums in the shape of a traffic light man, chocolate, thirst quenchers and much more.

AMPELMANN Shop
Groundfloor
Europaplatz 1
10557 Berlin
OPENING HOURS
Monday – Sunday and public holidays
08:00 – 21:00 Uhr

Meet our #teamampelmann!

The shop team makes our six AMPELMANN shops very special. They are there for you 7 days a week/365 days a year, so that you all have a chance to browse through the AMPELMANN world and take a little bit of Berlin home with you.
True multitaskers work in the shops: shopping consultants, AMPELMANN storytellers, Berlin insiders, brand ambassadors and souvenir photographers. They are happy about every single visitor and are happy to help with the selection.